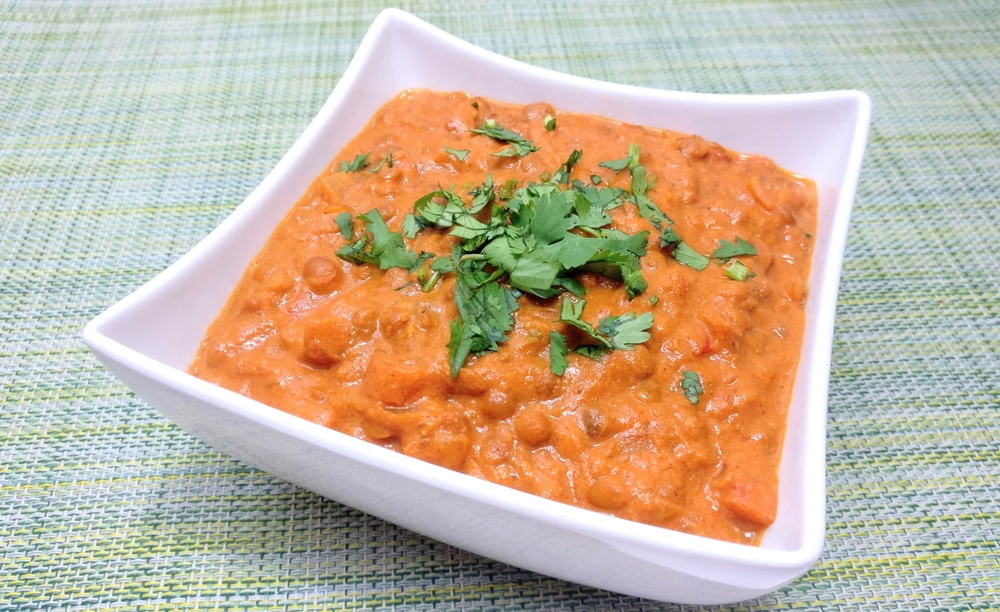 A hearty and flavour-packed lentil curry, with carrots for an extra serving of veggies. I like to serve it over brown rice, but quinoa would work too! I also like to serve this along with steamed or roasted veggies like broccoli and Brussel sprouts.
Ingredients
2 pitted dates
1 tbsp water
2 tbsp canola oil
1 yellow onion, diced
4 cloves garlic, minced
1 tsp tumeric
1/2 tbsp garam masala
1 tbsp curry powder
1 tsp cumin
1 tsp ground coriander
1 tsp ground ginger
Pinch of cayenne pepper (optional, to taste)
1 1/2 cup dry lentils (I use brown lentils)
2 cups water or vegetable broth
3 large carrots, sliced thinly
1 can (about 14 oz) crushed tomato
1 tsp lemon juice
1/2 cup vegan cream (soy-based)
Salt, about 2 tsp
Ground black pepper
Fresh cilantro for garnishing (optional)
Brown rice, cooked
Directions
Microwave the dates and water in a small bowl for 30 seconds. Puree thoroughly with a fork to obtain a paste.
Cook the onion in the oil, until translucent.
Add the garlic and all spices, simmer for a minute, stirring constantly.
Add water or broth, lentils, crushed tomatoes, carrots and date paste. Simmer for around 1hr 30min, making sure that the lentils and carrots are cooked through.
Add the lemon juice and vegan cream.
Add salt and black pepper, to taste.
Serve on brown rice and top with fresh cilantro if desired.
Enjoy!