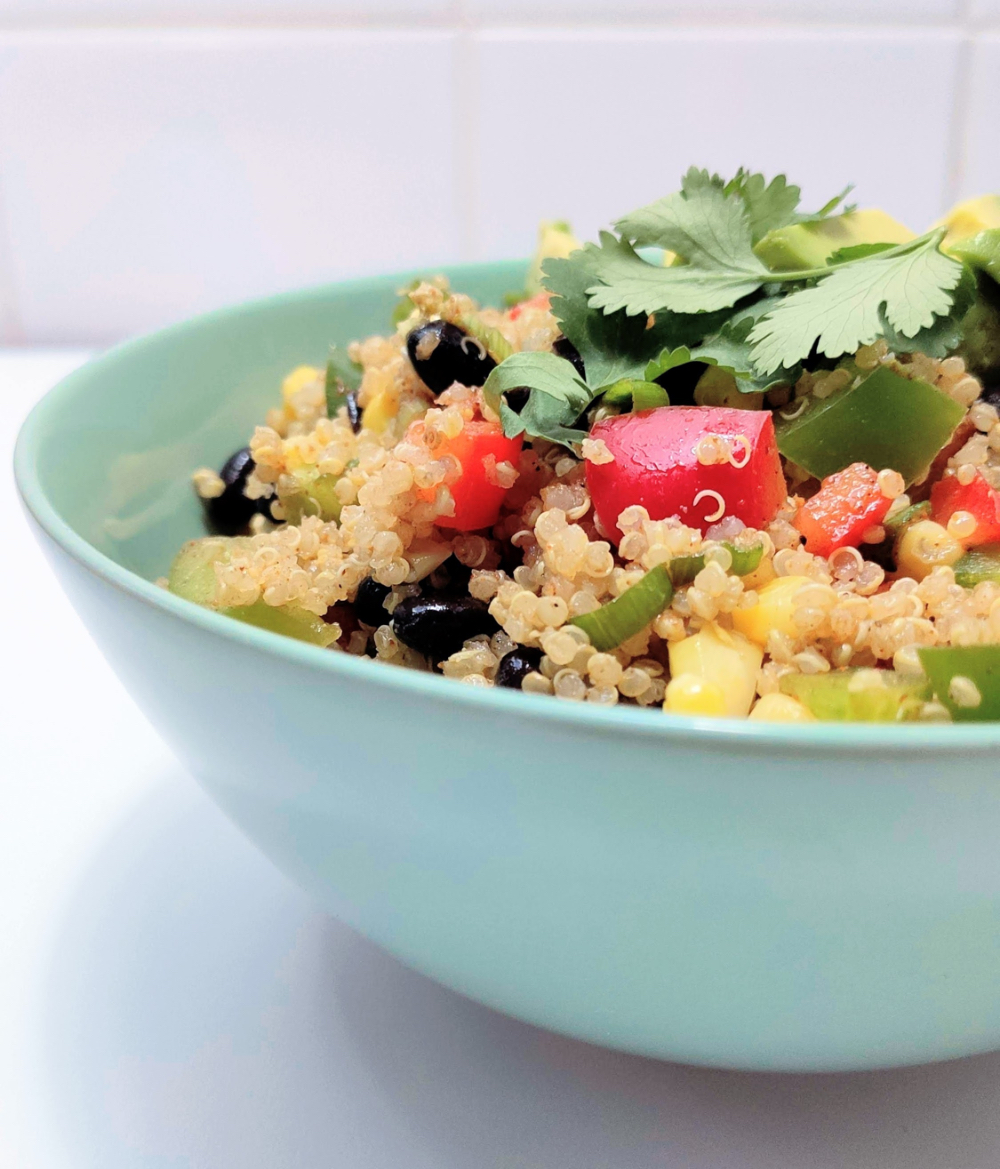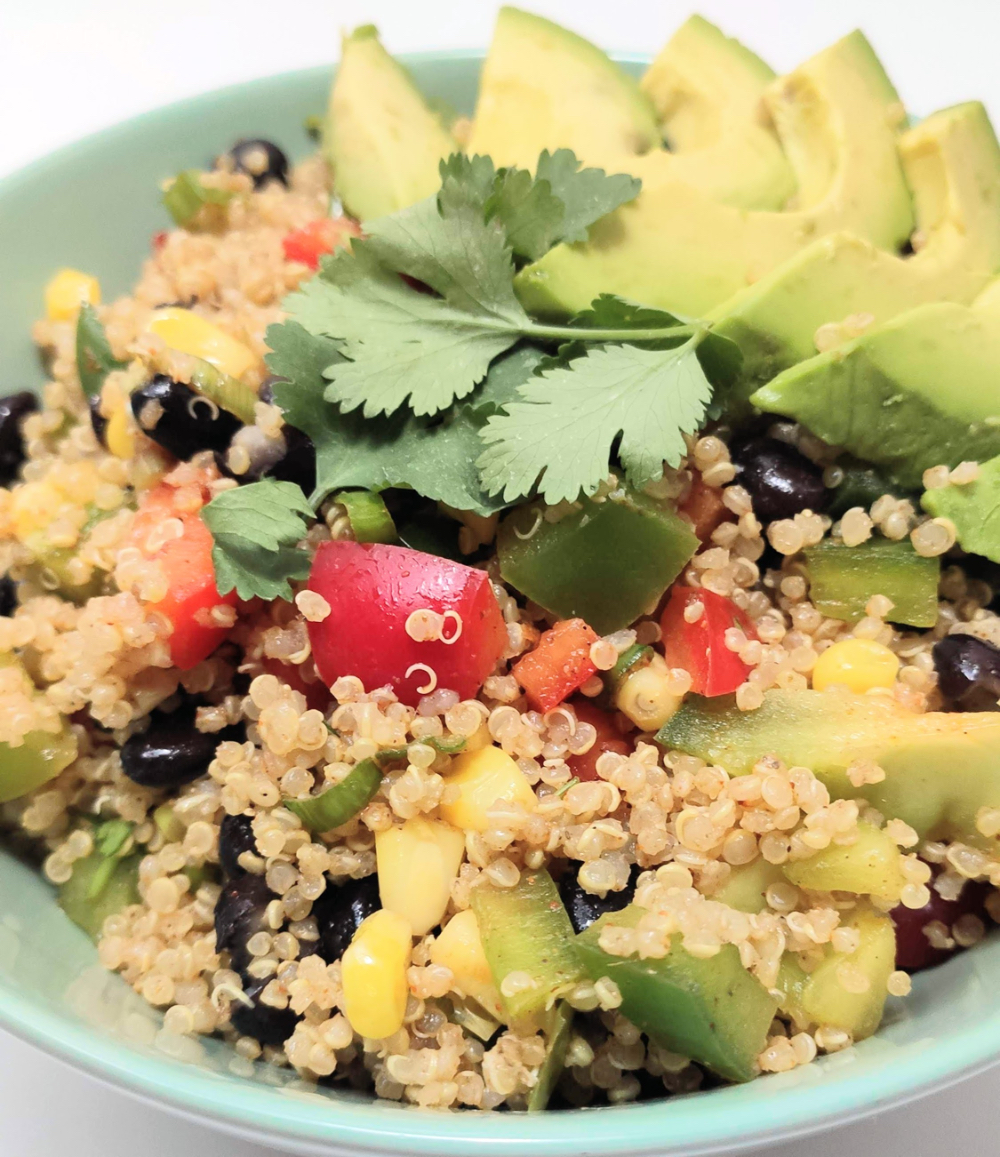 A fresh and filling quinoa and black bean salad, Mexican style.
Ingredients
Salad:
1 1/2 cups uncooked quinoa
3 cups water
2 red bell peppers, diced
4 scallions, chopped finely
2 cups frozen corn, thawed
1 can black beans (540 mL), drained and rinsed, or 2 cups cooked black beans
1 package (20g) fresh cilantro, chopped
2 avocados, cubed or sliced
10-15 kalamata olives, chopped
Whole fresh cilantro for topping (optional)
Dressing:
6 pitted dates
1 tbsp water
4 tbsp olive oil
1 clove garlic, minced
1 1/2 tsp ground cumin
1 1/2 tsp ground coriander
3/4 tsp chipotle powder
1/2 tsp garlic powder
2 tsp paprika powder
4 tbsp lemon or lime juice
1 tsp salt (or less if desired)
Ground black pepper, to taste
Directions
In a medium saucepan, combine quinoa and water and bring to a boil. Reduce heat to low and simmer covered until the water is absorbed, about 20 min.
Refrigerate the cooked quinoa for 2 hours (or overnight).
Combine the dates and water in a small bowl. Cook in the microwave for 30 seconds and puree thoroughly with a fork.
Add in all other dressing ingredients and mix well.
Combine quinoa and all salad ingredients except avocados and whole cilantro in a large bowl. Mix in the dressing.
Serve topped with the avocado and fresh cilantro.
Enjoy!