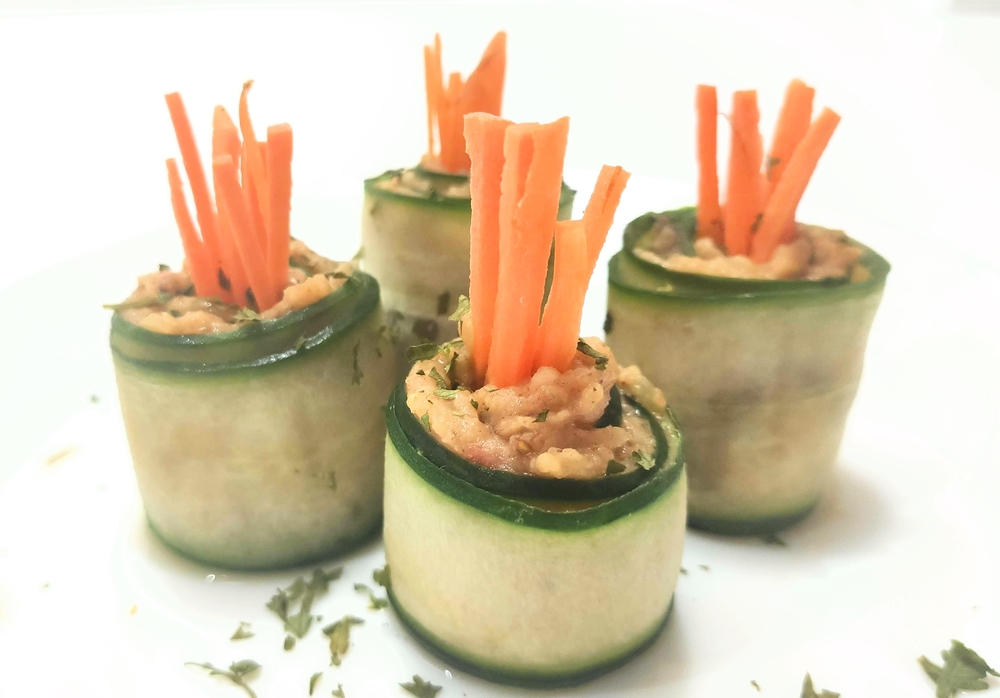 Both good-looking and refreshing, these cucumber rolls are filled with a tasty spicy-sweet white bean puree. It is best to prepare these rolls shortly before serving.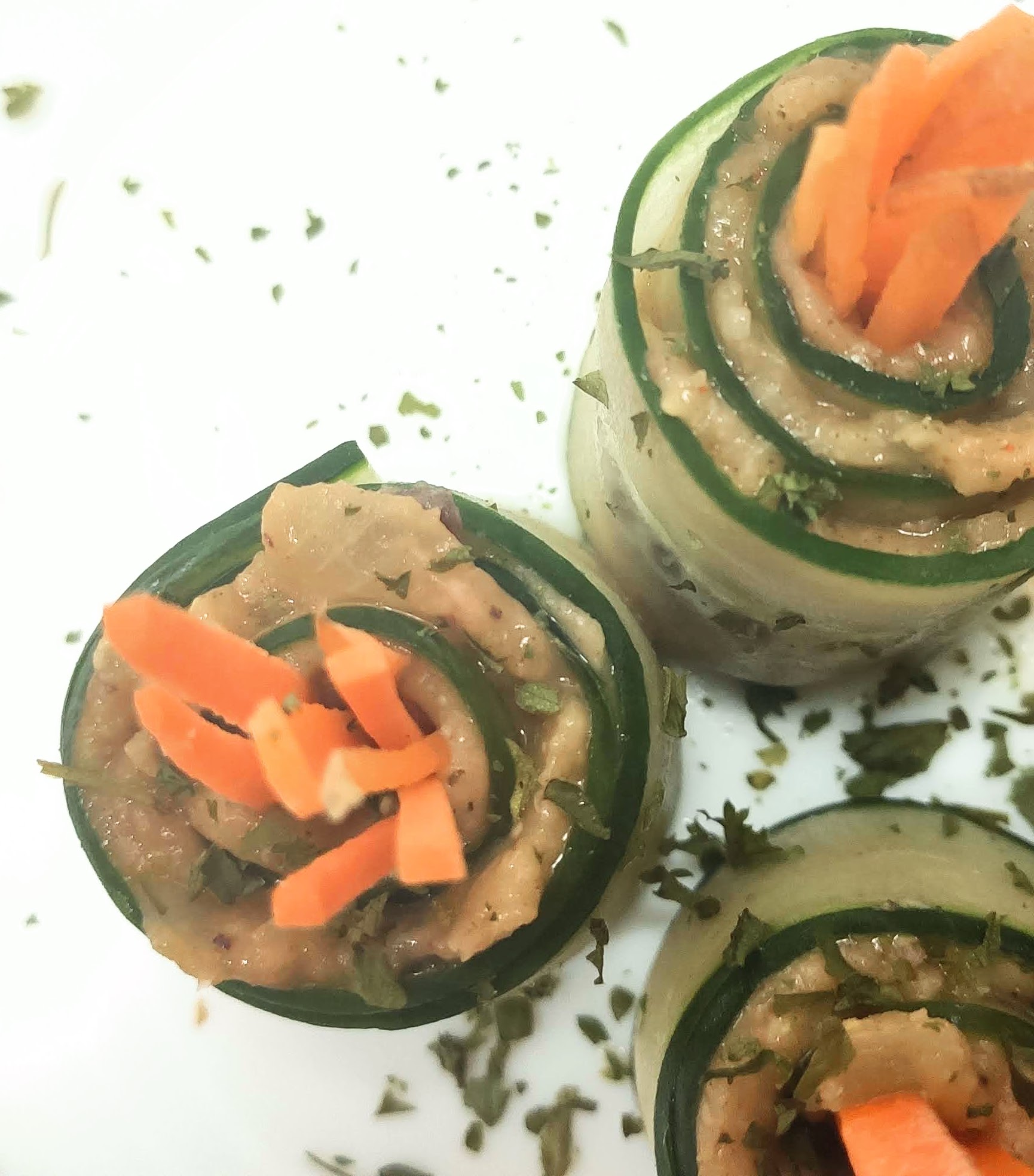 Ingredients
2 cups cooked or canned white beans, rinsed and drained
1 small onion finely chopped
1 tbsp canola oil
5 dates
1 tbsp water
1 clove garlic, whole
3 tsp sambal oelek
1/2 tsp paprika
1 tbsp lemon juice
8 kalamata olives, chopped
1 tsp whole grain mustard
Salt, to taste
Pepper, to taste
1 cucumber sliced very finely into ribbons using a vegetable peeler (do not peel the cucumber skins beforehand)
1 carrot, julienned into very thin sticks
Dried parsley (optional)
Directions
Pat the cucumber slices dry using paper towels to absorb as much water as possible.
Cook the onion with the oil in a skillet over medium heat, until caramelized. Add a splash of water if needed.
Cook the dates and water in the microwave, in a small microwave safe bowl, for 30 seconds.
Transfer the dates to a high-speed blender or food processor.
Add the beans and garlic to the blender/processor and blend until smooth.
Transfer the mixture to a mixing bowl and add the sambal oelek, paprika, lemon juice, olives, salt and pepper.
Lay one cucumber slice flat and spread about 1 tbsp (more or less depending on the cucumber size) of bean puree over it, leaving around 1-2 inches at the end. Place a few carrot sticks at one end and roll it up starting from that end. If the ends have trouble sticking, try adding a little bit of puree at the end, or securing with a toothpick.
Place the rolls onto a plate and sprinkle with dried parsley (optional).
Serve immediately or store in the refrigerator for a maximum of 2-3 hours before serving. It is best to serve right away. After some time the cucumbers will start to release water and become soggy.
Enjoy!